Tips for Trade Show and Conference Giveaways
(SWAG)

that Work
Be Different, Create Fun and Excitement
They say you can't bore people into becoming interested in what you do. That's why trade show and conference giveaways that are fun, exciting, different, but still relevant can help you stand out from the crowd.
More importantly, great trade show and conference swag keeps your company brand visible and on your customers' minds long after an event has finished.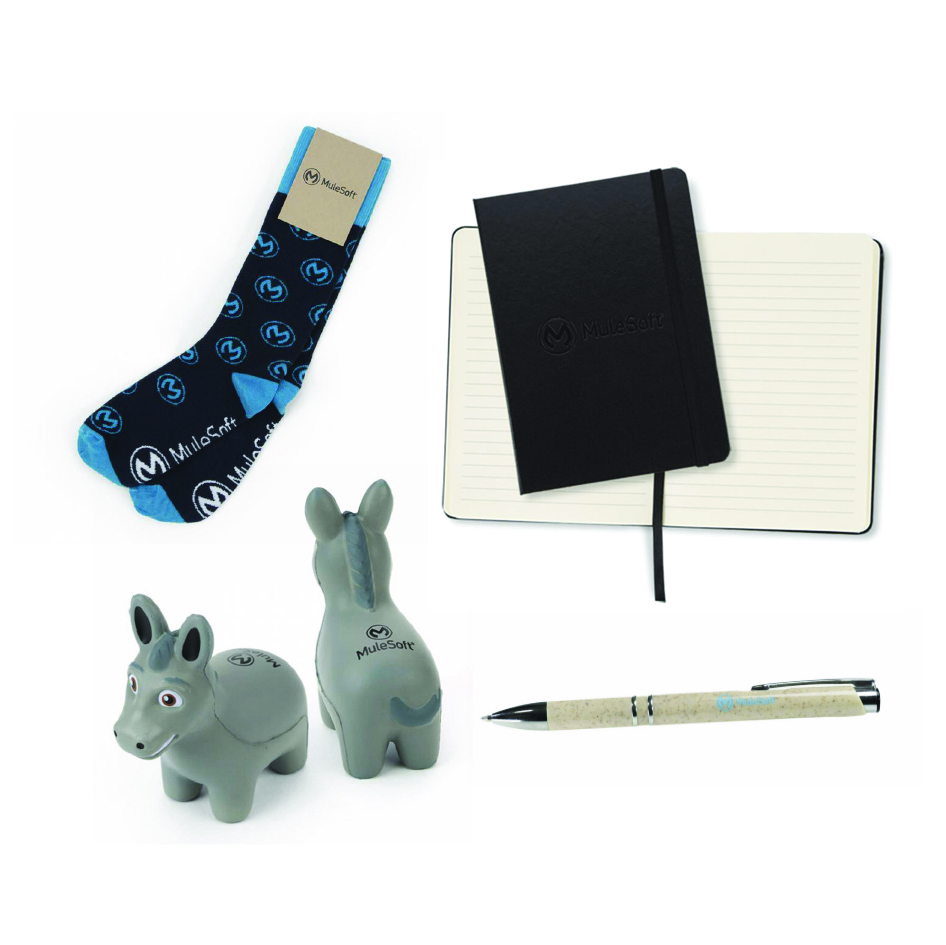 The
Use it

or Lose it Principal

The most important thing to think about before ordering any SWAG (that's promotional trade show gear for your customers) is the "Use it or Lose it" principal. If your clients can't use what you give them then you will lose the value of it very quickly.
Create Lasting Value
There's an almost endless supply of new promotional and merchandising material available. However, anything that is thrown away or put in the bottom drawer at work never to be used again, has little or no lasting value.
The key is to think about what your customers do and use on a daily basis at work. What's relevant, what's useful at the moment.
For example, a pandemic has changed the way we act and how we think about Health and Safety products. Our concern for better health and safety makes branded hand sanitisers, disinfectants and personal protective equipment (PPE) both relevant and useful in this new environment.
How Can You
Create Active Participation

?

For example, you could have a daily giveaway of a pair of branded Bose Noise-Cancelling Headphones with a simple promotion like "Each Day One Lucky Visitor Wins a Pair of [Your Company Name] Bose Headphones".
How about a little extravagance?
Great gifts or prizes are ones that customers view as an extravagance, things they will probably not usually buy for themselves, but would love to receive or experience. These popular branded items like Technology Products will motivate customers to use and display your promotional gear both during and after the event.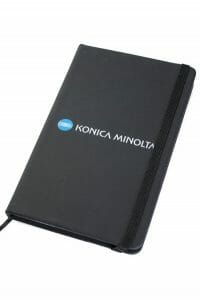 What Will Your
Trade Show Customers Like

?

No one knows your customers more than you, so you should ask yourself what sort of people are the bulk of my clients? Do they like having fun, or maybe are they serious types? Are they sports-minded, team-minded, clerical workers who keep things on their desk, professionals with expensive offices, or outdoor workers who use coffee cups or flasks?
Give Them Something to Show Off
Perhaps your customers like high quality items to use and show off. Is there anything you can supply that they would use as part of their daily life, long after the event is over?
Ask yourself these questions about your customers and you will quickly understand what your customers will like and appreciate.
---
Define a
Successful Trade Show Outcome
Your promotional products are there to do a job and you need to have a clear, and ideal, outcome in mind before you do anything. Promotional companies can brand anything, deliver anything and supply anything you desire, so the key is to ensure you order the right products to perform the outcome you are aiming for.
Do you want these promotional products to launch a new brand or new product? Is it to make your product visible and "front of mind"? Or is it to create a positive association with your existing brand?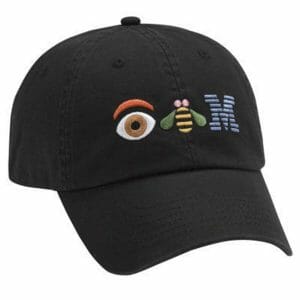 Use Your Trade Show Products to
Create an Action
Create Brand Awareness and Generate Leads
If you're in an industry where the cost is high for customers to switch suppliers then it may take weeks or months to create and complete a sale. If this is your industry then at the top of your mind should be the actions to create brand awareness and generate leads.
Generate Life-Cycle Customers
However, if you're in an industry where customers order over and over again then your focus should be on creating a life-cycle customer. For these situations you could develop a call-to-action promotion where there is a dramatic offer in the giveaway with the desired action being to entice a potential customer to try your product or service with a "never to be offered again" opportunity. For these promotions choose swag items the customer can use in their everyday work and, of course, make sure your contact details are prominent so they can easily contact you at any time.
Educate Your Customers
Where your preferred trade show outcome is to create an action that will educate your customers then consider whether your product, or service, has a feature or competitive advantage customers may not really know about? You can incorporate that information in your trade show promotional products. For example, an American "Dial Before you Dig" service provided thermal coffee cups to contractors which showed a backhoe digging into dirt when cold and then exposed the pipes underneath when hot liquid was poured into the cup. This educated the contractors about the service as well as providing the branding and contact details prominently on the mug. This promotion also created a talking point for the contractors.
Use Your Promotional Products to
Create a Theme and Feeling
Your promotional products will send a message about you and your company. It doesn't matter whether you plan that message or not, a feeling will be created.
Friendly, Clever, Zany, Innovative
Do you want your customers to think of your brand in a light-hearted friendly way, as a clever company with zany new ideas, as a quality brand, as an innovator, as the leader in its field, as a big player or an enthusiastic smaller player? An experienced promotional and trade show merchandiser will assist you with lots of ideas once you have decided the theme you would like to take.
Use Trade Show SWAG to
Target Qualified Customers
It's easy to hand out products and SWAG to everyone at your conference or trade show, but it's more valuable when it provides a good return on investment too.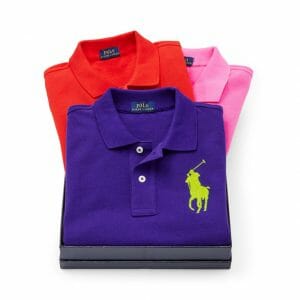 Mass Exposure with Highly Visible SWAG
If you are an unknown entity, and everyone at the trade show is a potential client, then you may choose for mass exposure by handing out inexpensive visible SWAG to anyone who will take it.
Target with Quality Products
If you are a known brand with a targeted customer group, then it is probably better to have fewer, high quality, more expensive products to give out to individuals you have qualified as existing or potential customers.
Before you order any promotional goods, you need to be clear on who you are targeting and also set the parameters for your staff on the stand for giveaways if you are targeting specific groups of potential customers with a limited number of higher quality giveaways.
---
What are Our Most Successful
Trade Show Promotional Products?
Concept Partners can source, supply and brand just about anything you can think of, so your imagination is the only limiting factor in what can be delivered to you.
As a guide, here is an example of some of our most successful promotional products and proven winners in the trade show, conference and swag products area.
There's a huge range of promotional products that can be used in addition to our most popular items listed above. Here is just a small list of some other products that can be branded to promote your company, product or service.
"If it stands still long enough we can put a logo on it
– it's all about the idea!"
Concept Partners are a brand promotions agency, let us help find your big idea. What will your next brand-reminder be?