Australia Post
Australia Post
4800 locations – not a problem!
Having a large footprint can often cause concerns when it comes to brand compliance, management and distribution of marketing materials. Concept Partners was trusted with three major national projects for Australia Post over a 12 month window. This included design, production, warehousing and distribution.
The Projects
1: Point of Sale Queue Stands x 2400 Units
Design, build, importation and distribution of units to 2400 locations nationally.
2: Staff Polo Shirts x 15,000 Units
Website build for size collection, design, production, importation, warehousing and distribution to 4,800 locations.
3: Branch Pens x 4,500,000 Units
Design, Bulk order management, importation, warehousing, kitting across multiple projects, distribution to 4,800 locations.
The Result
Each project was delivered on time and under budget – unexpected.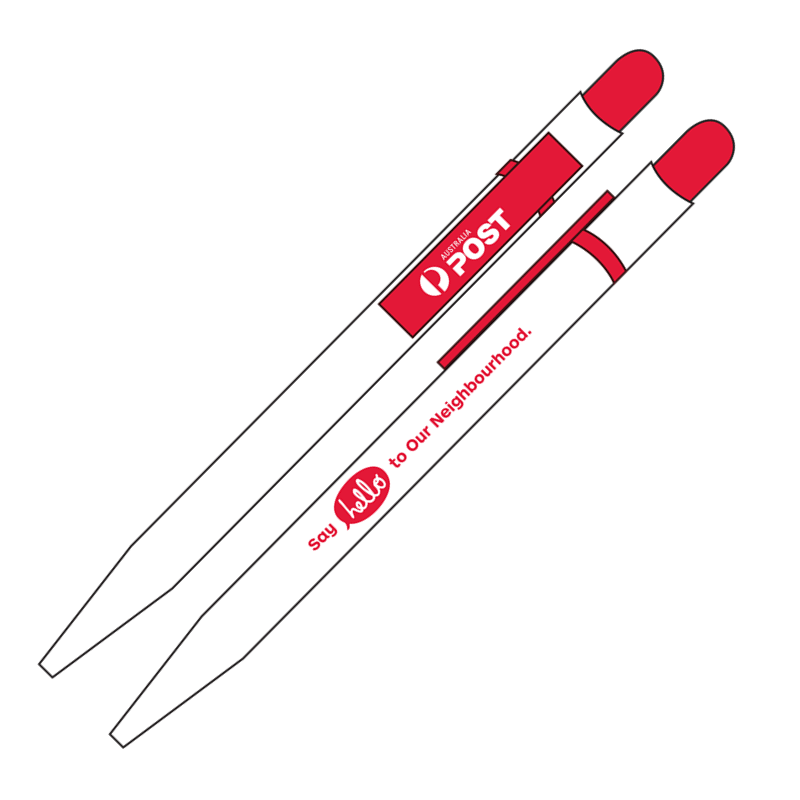 National Supply
Design
Warehousing
Distribution
Asset Management
Consultation
Installation
"Professional, enthusiastic and they think outside the square, Concept Partners never ceases to amaze. Our deadlines are impossible and we have to service over 4800 locations across Australia. Concept Partners makes it happen – even we believe it can't! They make my life easy."

Heather Clark
General Manager Consumer Marketing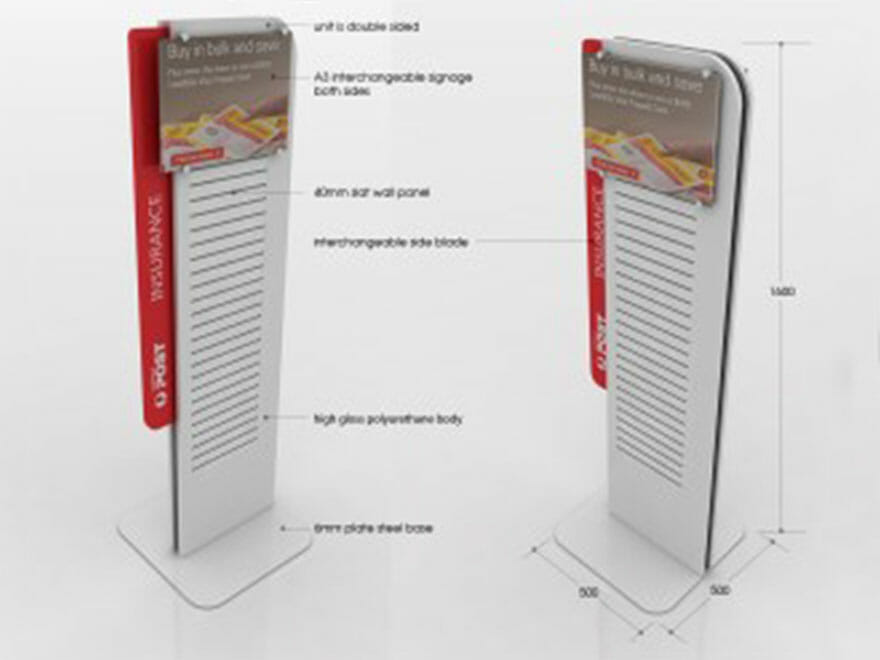 Point of Sale Queue Stand – Designed for Australia Post's 4,800 national retail outlets.