Braintree
Braintree
Brand Awareness.
Braintree believe that payments should not be an afterthought, but an essential tech-savvy solution in which companies and their customers can partner for secure online payment processes. Their marketing is a reflection of the innovative thinking aligned to the growing success of this company.
Branding Philosophy
When it comes to Braintree, their branding has also never been an afterthought, but a critical investment for this fast growing organisation in this fast growing market sector.
Client Perception
Branded merchandise, conference and event marketing are essential client touch-points. Concept Partners have loved partnering with the Braintree team to ensure stand-out concepts make a real difference to how Braintree are perceived by their target market.
Below are two examples of non-standard quality branding programs that we believe stand out in the crowd.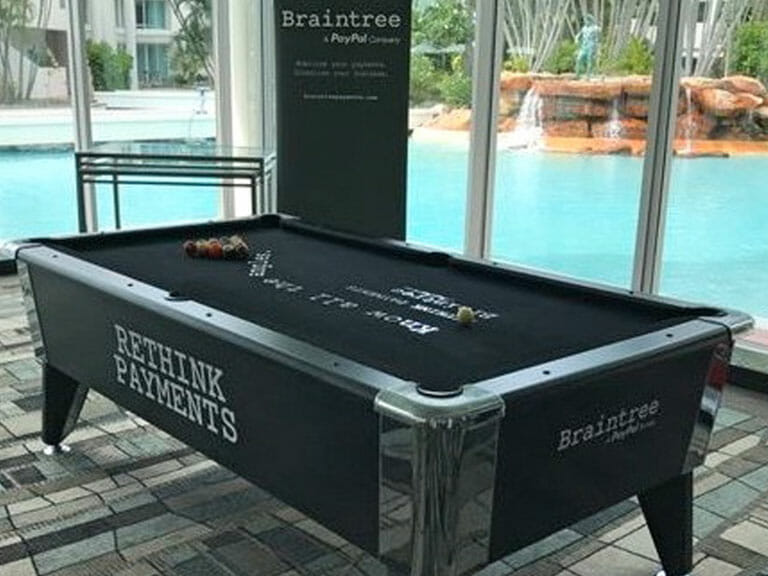 Brand Building
Quality Range of Merchandise
Apparel – Staff and Promotional
Signage – Event
Stand-out Special Order Premiums
Program & Event Branding
"We pride ourselves on creating premium, creative and useful swag that stands out in a crowd.  Concept Partners have consistently gone above and beyond to not only produce the items, but develop the creative ideas for over 3 years now.  They're not only a trusted partner in ensuring items are produced to spec and delivered on time, but have also been amazingly flexible in helping us to hit our often unreasonable deadlines across a wide range of asks, no matter how big the task."

Scott Chan
Director International Marketing
Braintree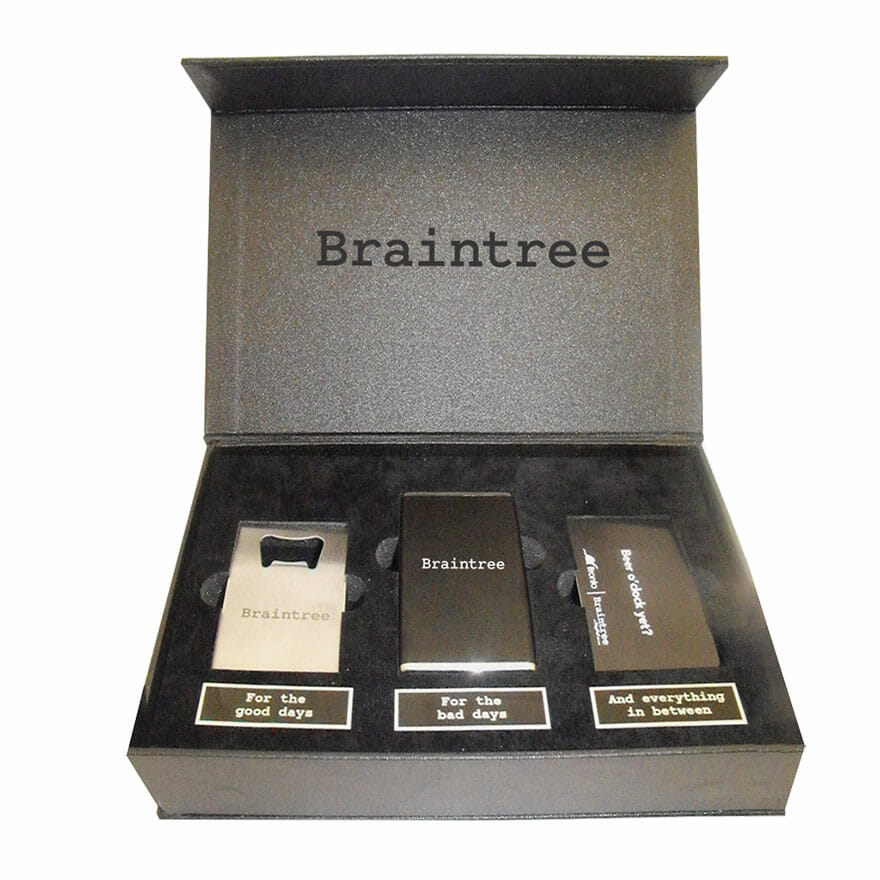 For the good days – For the bad days – And everything in between.
Bottle Opener, Powerbank, Invitation to Meet the Team.