Westpac
Westpac
A build-to-order concept made an "Eggcellent" Easter promotion.
The Westpac Banking Group were to participate in a brand awareness campaign in the Hall of Industries at the Royal Easter Show.
The Brief
Westpac asked Concept Partners to supply an eye-catching bowl of Easter eggs. This was to catch the attention of passers-by and tempt them to enter a competition regarding the quantity of eggs in the display.
The Concept
Nice idea – but we had a better one.
A giant 12.125kg Easter egg was especially manufactured from Belgium chocolate – presented in a wheel barrow with 40 additional assorted eggs weighing in at just over 6kg. This all presented in a glass cabinet for all to see. Clients and potential clients were invited to guess the weight of chocolate in the Easter display to win the enviable prize.
The Result
Concept Partners came up with a recommendation that blew them away… and provided over 2,000 entries during the course of the show. A volume far exceeding expectations, and providing a swag of new customer leads.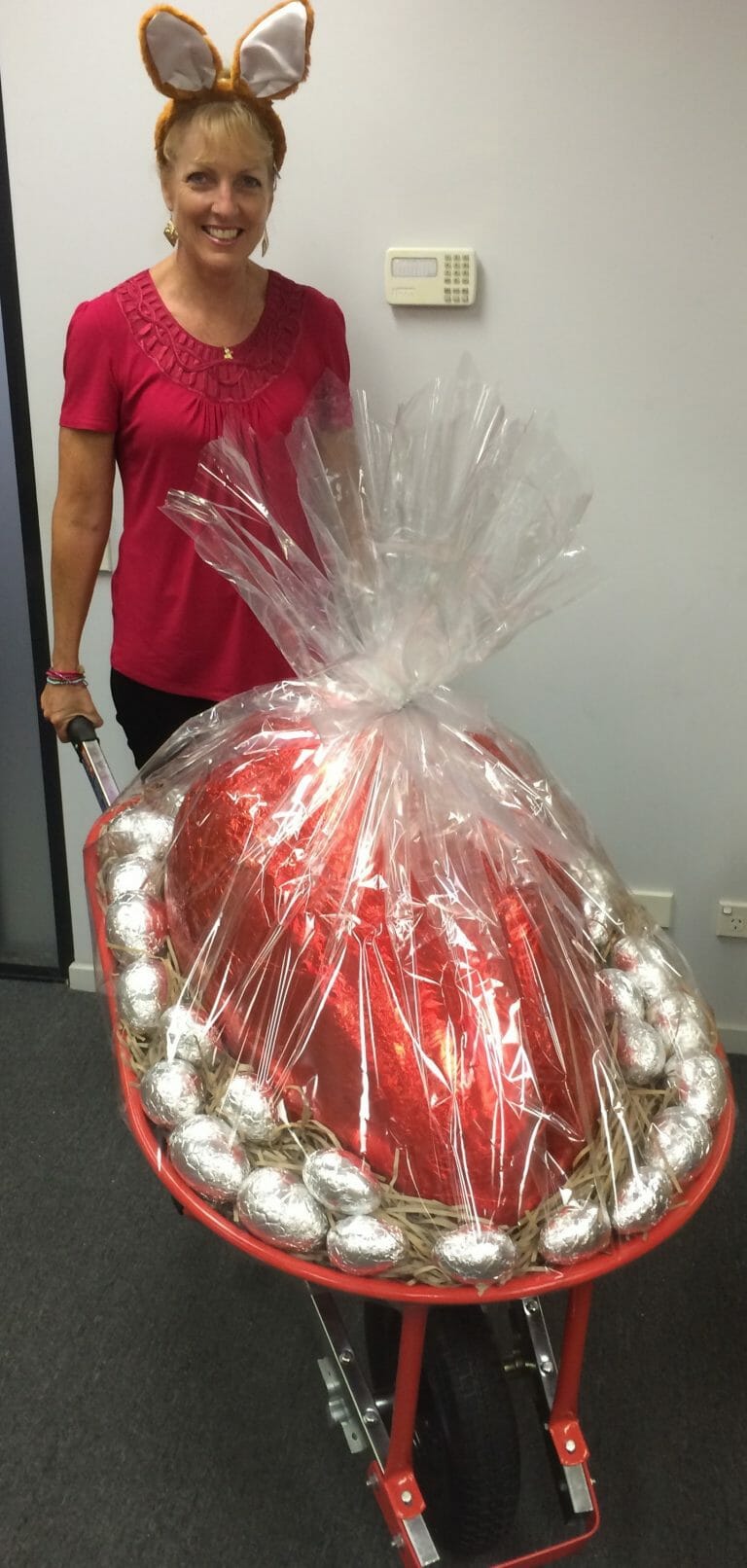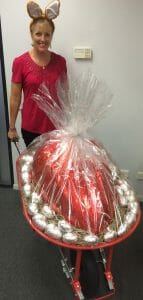 Promotion
Consultation
Concept Development
Sourcing beyond the norm
Production Management
Display and Presentation
Installation
"Concept Partners has the ability to listen, recommend, design and deliver our exact marketing requirements – on time, all the time. Even when our deadline seems unrealistic somehow they pull it out of the bag…"